From Quitting Golf to Successful Short Game Coach
I want you to know who I really am. I went from being a national team player and Danish Junior Champion, to becoming a third-level tour Professional, on to quitting golf for 6 months and studying math, to finally finding my spot as a teaching pro. Today I help players of all levels, from beginners to Tour Pros, improve their Short Game. I´m blessed with were I ended up but the road was bumpy and filled with unexpected events.
2000 – First steps in the golfing world
By the time I was six years old, I asked my farther if we could start playing golf. My kindergarten was located just beside the driving range of Helsingoer Golf Club, and I spent many days watching the players practice their swings. My farther was up for the challenge, and during the summer we started playing together.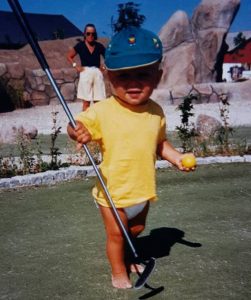 2003 – New club
My farther and I started playing in Hornbaek Golf Club. Both my sister and mother joined the sport later on. In 2003 we moved to Helsingoer Golf Club where I spent most of my junior years. The club had a good junior program, and I became better and better.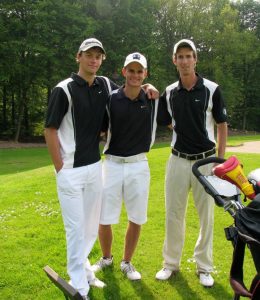 2006 – Recruited to the Danish Junior Golf Academy
My current business partner Peter Thomsen, founder of Danish Golf Academy and co-founder of Danish Junior Golf Academy, recruited me in 2006 to join his junior development program. This was when I really realized what golf practice and hard work was. It learned so many good things at the Academy and my development as a player continued with solid speed.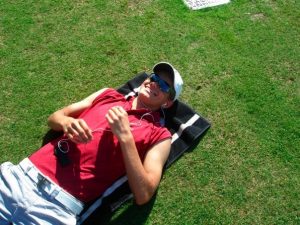 2009 – Elected to the Danish National Team
In 2009 I was elected to the Danish National Team. It was a great honor to represent the Danish colors. I started of in what is called the "observation" squad, and later on I was moved to the A-team.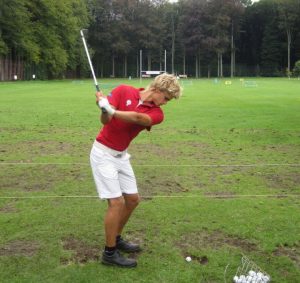 2010 – First big step towards professional golf
In 2010 I decided to move away from my family and friends north of Copenhagen, to the other side of Denmark, to join a college (the same as high-school in the US) were golf and school would work hand in hand together. The place is called Ikast-Brande Sportstar College and is located in the middle of Jutland in Denmark. It's a solid 4,5 hour ride to the other site of the country, and I remember being very excited, but also very nervous the first day at arrival. I quickly found my spot in both the golf and school program, and I really enjoyed being a part of a very unique environment.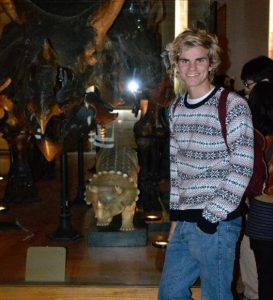 2011 – US College golf
Halfway through the second year of my high school education I started thinking about what should happen afterwards. I've had a little dream about going to the US and join a college team, again in order to combine golf and education. This was the plan until I ended the third year of high school. But it didn't really work out that way I wanted it to. I did the SAT Test, and had contact to several colleges who was interested. But I ran into some issue with the NCAA approval and suddenly the time was running away from me. I decide to skip my dream of playing college golf.
2010 / 2011 – Difficult years
2010 and 2011 had golfing wide not been the best. I was working hard in school to keep up whit the many assignments, and also doing the best at practice. I had a few good tournaments but no big results. This lead to not being selected to the team which was representing Denmark in the European Championship, both in 2010 and 2011. It had been a dream for quite a few years to play at this event, and therefore it was tough to not being selected. I told myself to trust the process, and believe in the long-term goals, even though it wasn't that fun.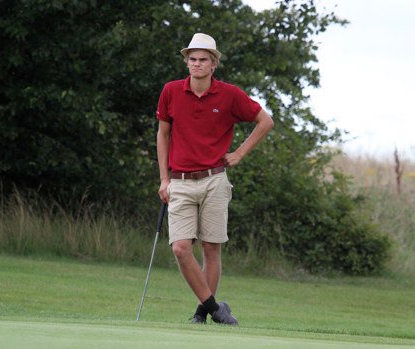 2012 – Danish Junior Champion
In 2012 a major breakthrough happened for me. I had my first win, and it happen at the Danish Junior Championship. After being last player to past the 36 holes strokeplay qualification, I took victories in 1/8 final, ¼ finals and ½ finals. In the final I met one of my really good friends Jeppe Andersen, who now plays professionally. With a birdie on the 2nd playoff hole I took the win, and it was a major relief for me to see that my game could stand up against the best juniors in the country, and under very high pressure.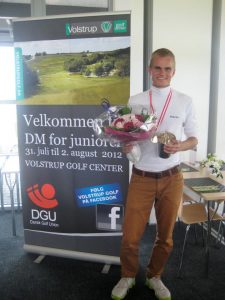 2013 – Graduation
In 2013 I graduated from Ikast-Brande Gymnasium. I've made it through 3 tough years with both school and golf as high priority. I came out with a very solid grade-average, which I was very proud of having achieved.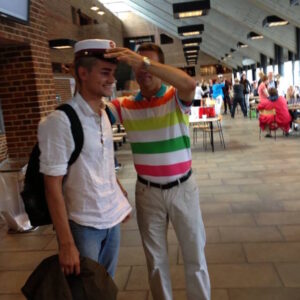 2014 – Pro life
After ending my high-school education I went back home and lived with my family. I played almost full time golf, and had a side job on the local McDonalds. In the fall season of 2014 I played the Q-School for the Ecco Tour, a third level tour located in Scandinavian. I ended up with a fine result, which gave me access to all Ecco Tour events the following year. In the start of 2015, after many speculations about the future, I decided, to turn pro.
You might be wondering:
Wasn't that a bit early? I just finished of my high school, and was only 19 years old. But the truth was, I was planning to play a full year on the Ecco Tour, and why wouldn't I give myself a chance to win some money as pro, instead of playing as an amateur and only have costs by doing so?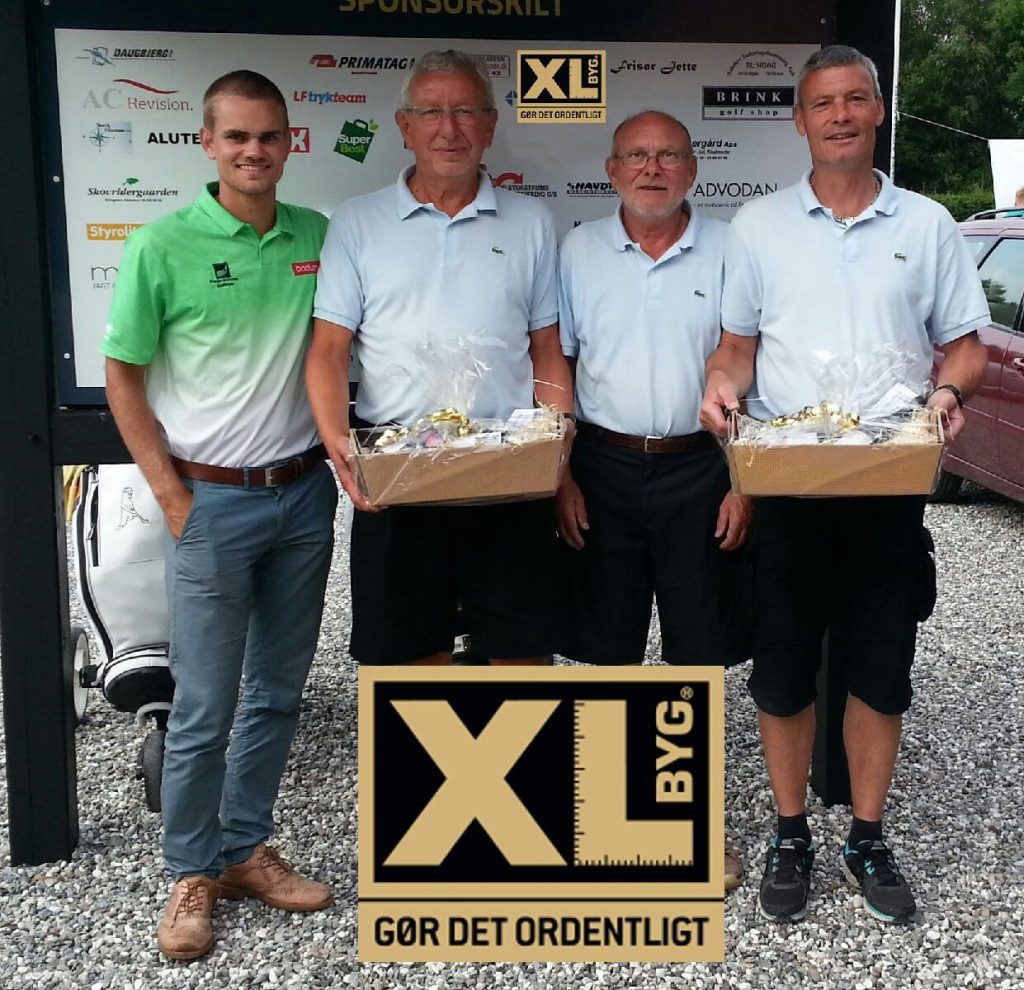 2015 – Difficult start
In the first half of the 2015 season I played the Ecco Tour. The prize moneys aren't great, and the expenses can quickly rise to a relative high level. My game wasn't performing at its best in tournaments, and I missed the 4 first cuts.
But the Truth Was
I wasn't really enjoying playing golf anymore. It had become a job, and I missed to love the game. The many hours spent practicing seemed longer and longer, and the Pro-Life journey wasn't really appealing for me at that time of my life. This lead to a serious struggle in motivation, and one day on the range, I asked my self:
"What are you actually doing here?"
The answer was simple, and jet forever complicated. I've spend most of my life preparing to become a professional golfer, and when I was suddenly there, it was so much different than I had imagined. The 20-year-old boy had suddenly become completely lost in what his future was going to look like.
2015 / 2016 – Walking around in the dark
In the second half of 2015 and in the beginning of 2016, I didn't play golf at all. I spend my time working at a McDonalds, and studying Math. My plan was to enter a Building Design bachelor program, and for that I needed math at a higher level than what I had. It was a fine time, I enjoyed studying and working, but it was very wiered not to play golf at all.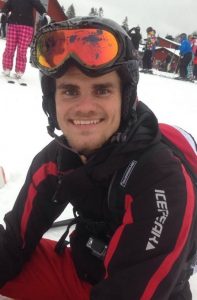 2016 – That one question that triggered it all
One day in the beginning of January 2016, one of my good friends came to me and asked:
---
"Don't you miss golf? It's been such a big part of your life for so many years, and now it is suddenly gone. It seems like you are not really the same person without it in your life?"
---
 Aaaaand, it was true. It was a strange felling not to have the game that I had loved that much as a part of me anymore. In the following days I did a lot of thinking. A lot. And I couldn't deny the feelings that the question from my friend had brought along.
2016 – Calling an old friend
After days of thinking, I decided to write to my current partner and mentor, Peter Thomsen. As mentioned earlier, he is the founder of both Danish Golf Academy (DGA), and Danish Junior Golf Academy (DJGA). I wrote:
"Hey Peter, do you think it is possible for me to join a DJGA practice, just to look from the sideline and see how it is to be on the coaching side."
Just a few minutes later, he replied:
"Of course  you are more than welcome! Actually, I am currently looking for a PGA Teaching Pro student at one at our facilities. Wouldn't that be something for you?
And suddenly my world changed upside down.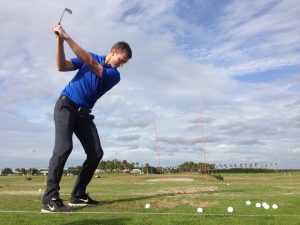 ---
An offer I couldn't regret
After a few hours of thinking, I texted him back, and said yes to the offer. The DGA team is known as one of, if not the strongest coaching teams in the country. And my many years as a student of Peter had build up a strong relationship to what DGA and DJGA stands for.
Simply, it was an offer I couldn't say no to.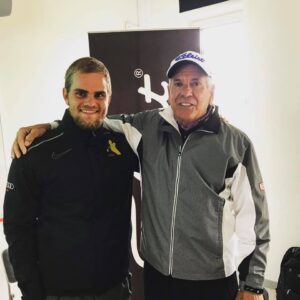 2016-2017 – Learn, learn learn.
In the following years I started as a student in DGA. My daily doing was in Frederikssund Golf Club, and during the winter in Indoor Golf Kokkedal. I was lucky to have an awesome coaching team to learn from, with Andreas Kali, Carina Vagner, and Peter Thomsen as my mentors. Each of them has taught me a bunch of important things, and without them, what I am doing today wouldn't have been possible.
PGA Degree
During my time as a student I attended the Danish PGA Program. I enjoyed meeting new friends and colleagues, and in 2017 I was elected to be the "Student of the year" in PGA Denmark. I was a great honor for me.
The Danish PGA degree is both a golf education, and also a sales/economics education.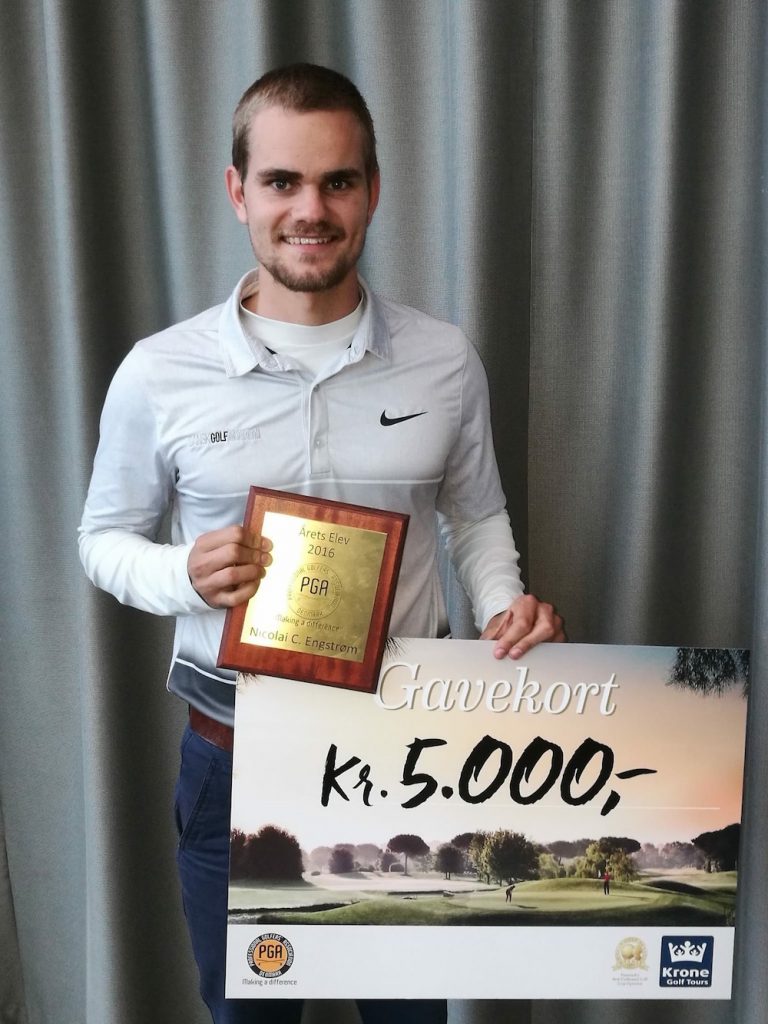 How becoming a Short Game Coach came into the picture
After the first 2 years as a student, I felt that I wanted more as a coach than just being a club professional. I decide to dive into the art of the Short Game. I consulted with my boss and he supported me all the way. I've spent endless hours researching, developing, investigating, reading and studying the Short Game, and I still do every week. The areas of the Short Game that you can dive into are many, and I still fell like a have so much more to learn.
A fun little story about becoming a Short Game Coach
At a training camp in US in 2008/2009, a now very good friend of mine, Thomas Poulsen who is now head coach for the Danish Women's Team, asked me what I would do if I wasn't to play golf. My answer to him was, that I actually liked the idea about being a specialized coach, and that I would probably be in the Short Game.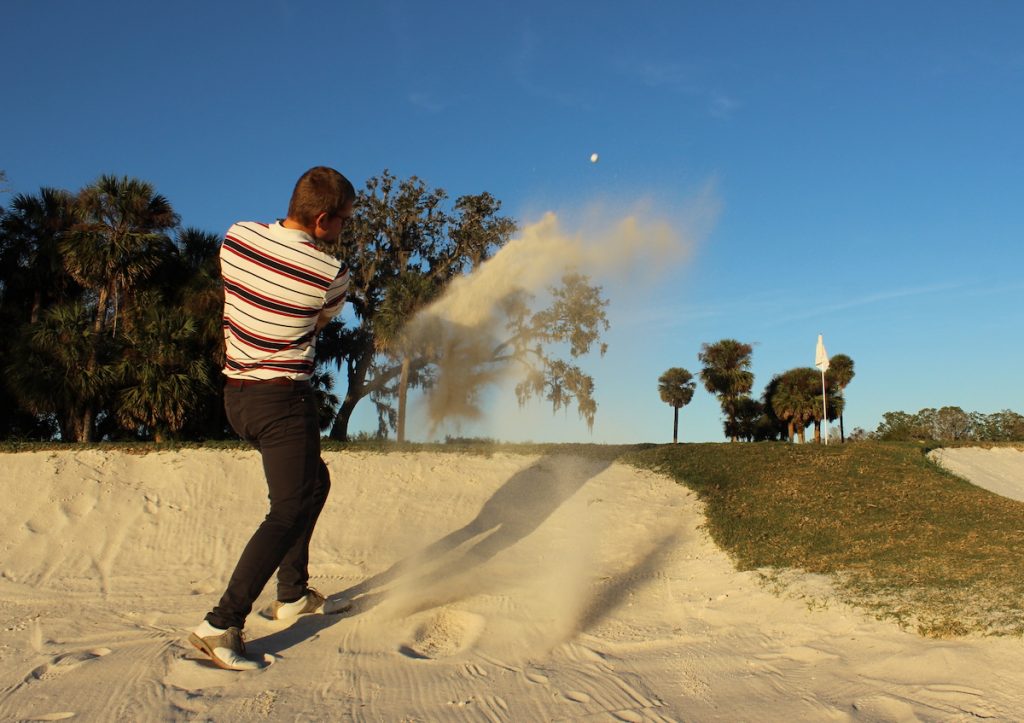 ---
Today – Helping players of all levels.
Today, I help players of almost every level. From the LPGA Tour, European Challenge Tour, The Nordic League, to national team players, talented juniors, everyday amateur players and beginners.
And the truth is:
I enjoy working with every one of them!
Remember, fell free to write to me with any questions, or if you would like to share your story with me.